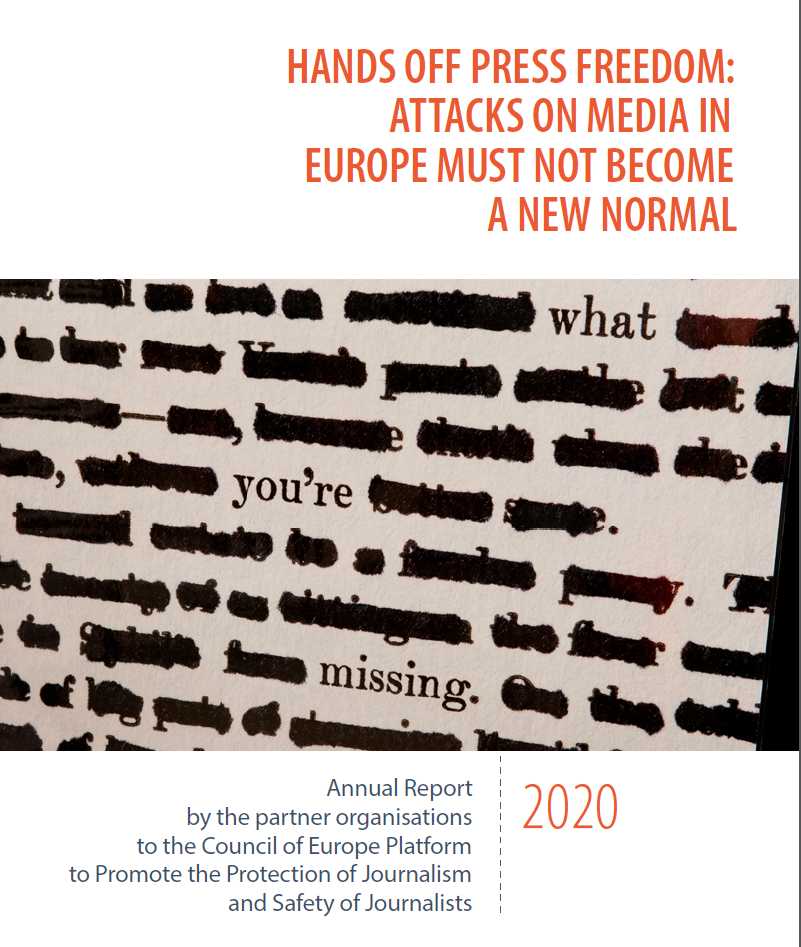 "As of 31 December 2019, there were 21 active alerts on Serbia, with six new alerts submitted in 2019. Serbia replied to four of them. There are two active cases of impunity for murder; the number of attacks on media, including death threats, is on the rise, and inflammatory rhetoric often comes from public officials," according to the report titled Hands Off Press Freedom: Attacks on Media in Europe Must Not Become New Normal.
The report was drafted by partner organisations to the CoE Platform to Promote the Protection of Journalism and Safety of Journalists.   "One of the most severe cases of intimidation took place in February 2019 when the private TV station N1 received a letter threatening to kill its journalists and their families and to blow up the office. The prosecutor's office arrested a 70-year-old man from the town of Nova Pazova who was sentenced to eight months in prison," the report said and added that the station's Kosovo correspondent Zana Cimili received death threats through social networks, including threats against her daughter. A suspect was reported to have been arrested later and the Internal Affairs Ministry informed the CoE Platform that he had been indicted, placed under house arrest and bannd from using the Internet.
The report said that a group of anti-government protesters stormed the state TV (RTS) building in Belgrade in March, demanding to go on the air and were forcibly expelled by the police, adding that some RTS staff reported being threatened and pushed around. Several protesters were charged and sentenced.
It added that an N1 crew and a reporter for the Bosnia-Herzegovina Federalna TV were threatened while covering a Champions League football mach in Belgrade. A group of supporters shouted spies, thieves and American mercenaries at the N1 crew and tried to break their camera and microphone.
N1 journalist Miodrag Sovilj was the target of verbal attacks by officials and pro-government media after he publicly confronted Serbia's President Aleksandar Vucic with allegations of government corruption. A smear and threat campaign was launched against Sovilj by the president's associates and pro-government media after Vucic was hospitalized with allegations that the N1 journalist was to blame.
The report said that "impunity still prevails over the murder in 1994 of the Serbian journalist Radislava "Dada" Vujasinovic" and welcomed the conviction f four former Serbian State Security Service officer for the 1999 murder of journalist and editor Slavko Curuvija.